Please join us for yoga, abundant natural beauty, friendship and adventure in 2024!
Recently I returned from my third trip to Costa Rica. I've traveled there as a student (30 years ago), on a romantic getaway (15 years ago), and most recently, as a member of a larger group of family and friends. And this trip was by far the best!!
I've loved Costa Rica since my first day landing in San Jose. The food and shopping there is so much fun!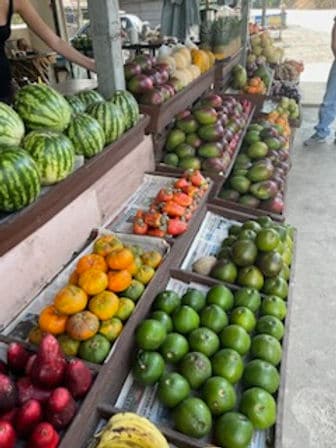 Previously I had primarily traveled along the Pacific side, however, on this trip we were able to spend time in Puerto Viejo, on the Caribbean. It was fantastic! We visited the Jaguar Rescue Center, were able to make chocolate by hand and learn about medicinal plants with the Bribri tribe. We did several yoga classes in amazing natural settings, enjoyed learning to surf, just relaxing with one other, and so much more!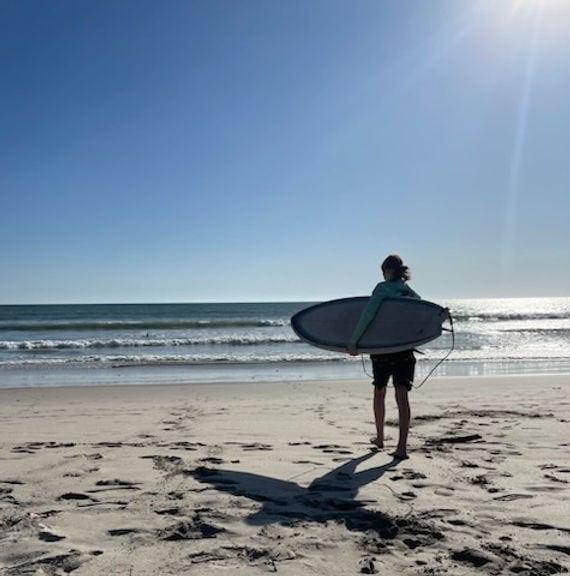 The weather on the Caribbean side was ideal with lots of brief showers to keep the area lush and green. We saw an eyelash viper, so many monkeys (3 species), sloths, a variety of birds and more. One highlight was watching freshly hatched baby sea turtles make their way from the beach to the ocean.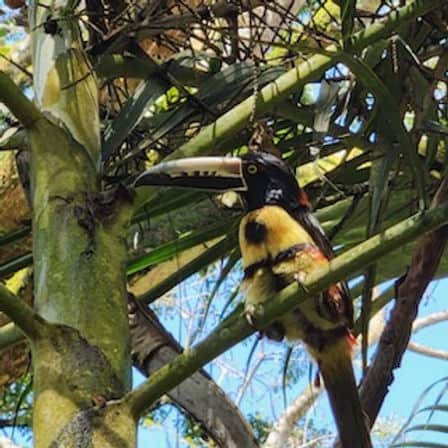 The food was fresh and delicious. As a vegetarian I often settle for plain salad while traveling, but not there! Fresh fruits, vegetables and plant based options were an abundant addition to traditional seafood etc.
Another highlight was our visit to GIRLS FOR SUCCESS in Hone Creek, near Puerto Viejo. Their mission is to enrich, educate, and empower the girls of Hone Creek and the surrounding areas. I was lucky to be there on my birthday and received some beautiful cards from the girls!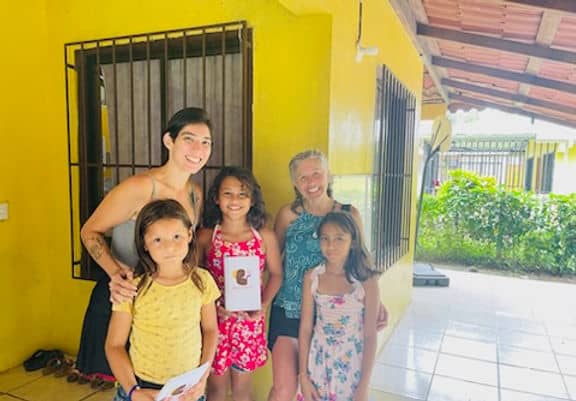 Costa Rica is one of the most biodiverse countries in the world. Costa Rica contains about 5% of the world's species and is home to 29 national parks, 19 wildlife 8 refuges, 8 biological reserves and many protected areas sure to captivate nature lovers.
Costa Rica offers dreamlike landscapes, kind people willing to share their culture, and a safe country to experience natural wonders and find adventure! In addition to yoga, there are options for visiting the indigenous BriBri people, zip lining, visiting Cahuita National Park, surfing and so much more!
Costa Rica has long been a destination for yoga practitioners from around the world. Yogis seeking to deepen their practice have found Costa Rica to be a place where they can connect more strongly with nature and with the life breath of pranayama to develop a greater sense of inner peace and compassion.
We hope you'll please consider joining us in 2024. Details TBA.