Hawaii
July 14, 2024 through July 21, 2024
Island Paradise Hawaiian Adventure
Join us for a one week adventure on Oahu where you will get to explore, hike, eat and live just like the locals do. On this adventure you will connect with nature through 7 popular hikes, 3 beach walks, dancing the hula, eating traditional Hawaiian foods, and experiencing true Hawaiian culture.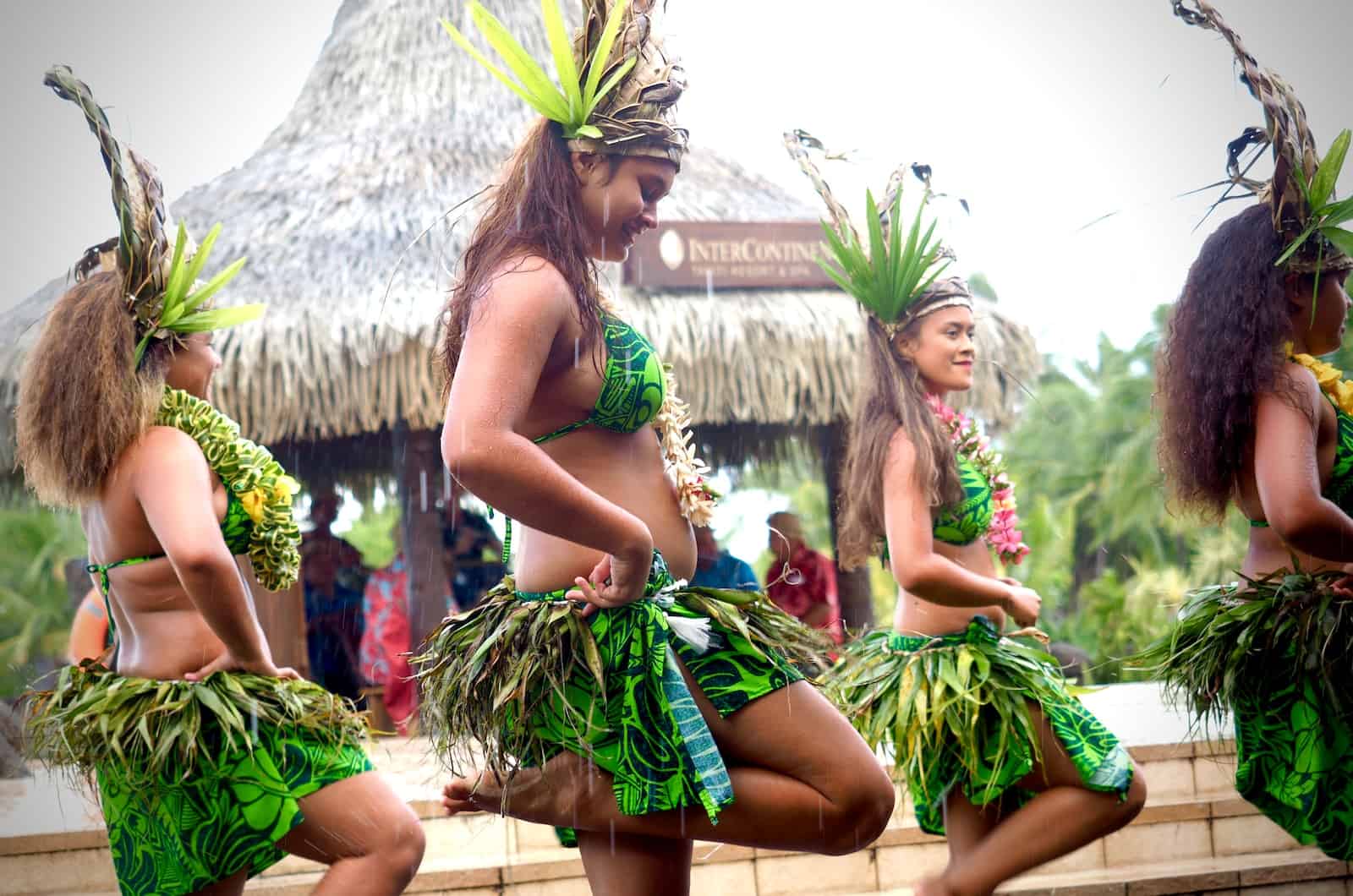 Hawaii is a tropical paradise that only some can dream of. Women for Adventure is now offering a one week adventure on Oahu where you will get to explore, hike, eat and live just like the locals do, with Aloha.  Aloha is not only a way of greeting one another or saying goodbye, but it also serves as the word for love, affection, compassion, kindness and grace. Living aloha is a way of life, embracing the aloha spirit in everything you do. On this adventure you will connect with nature through 7 popular hikes, 3 beach walks, dancing the hula, eating traditional Hawaiian foods, meeting locals and experiencing the Hawaiian culture all while embracing the Aloha spirit. You will see breathtaking sights, clear blue water, majestic mountains and colorful flora to name a few. From the sea to the mountains to the rain forests to the North Shore you will not be disappointed.
Trip Itinerary
Day 1

After departing your hometown to Honolulu, check in to our great home in Kailua. Your guides will greet you with a traditional Hawaiian lei and familiarize you with the area.

ACCOMODATIONS – Local Home in Kailua, Hawaii – Location, location, location. You are steps from the best beach in Hawaii! You will live the local life as there are no hotels on this side of the island. And you are close enough to the excitement of Waikiki but far enough to bask in the slow paced island life.. This is a personalized tour so we will be happy to help you decide on bedding and breakfast preferences. We want you to feel the "aloha spirit".

Dinner will be provided by your guides at the home as everyone settles in after a long day of travel.

Day 2

OPTIONAL ½ day Pearl Harbor Tour – With Body Clocks on Mainland time, we will be off early to the Pearl Harbor Historical Site. Called Pu'uloa (long hill) or Wai Momi (water of pearl) by early Hawaiians, Pearl Harbor was named for the abundance of pearls once found within its protected waters. It's the largest natural harbor in Hawaii and the number one visitor destination on Oahu.  Included is a boat ride to the USS ARIZONA Memorial and the Pacific Fleet Submarine Museum.

We will head out for a special lunch after the tour.

After Lunch, we will tour Ford Island –the island where we will view the UTAH Memorial and the USS MISSOURI. There are sections where you can see the bullet striations from the Japanese attack. We will then hike a nearby ridge to see views of Pearl Harbor from above

Later that afternoon will be free to acclimate to the time change, relax or enjoy our local beach or head to Kailua town to shop.…

OPTIONAL: That evening you will have the option to go back over to Waikiki to enjoy the sunset and  some of the nightlife.

Day 3

The famous "North Shore" is where we will be heading this day. A quick stop at Dole Plantation for a Dole Whip before we hit Haleiwa Town.

​Lunch will be on your own, we suggest one of many food trucks, Giovannis Famous Garlic Shrimp truck is a can't miss.  After several hours we will gather to drive to Laniakea Beach to see the giant sea turtles then head for a hike nearby to see the famous Banyan Tree. On the drive back a few photo ops by Chinaman's Hat, Kualoa Ranch, Byodo-In Temple.

Dinner will be provided at our home. It will be a typical Hawaiian meal with lots of options.. You will have the opportunity to meet many locals and you will be given a Hawaiian name by an elder. 91 year old "auntie dolly" and 84 year old "tutu". We will learn their secrets to staying young. We will also have a private hula by one of the top dancers in the island. It promises to be a special night.

Meals

Lunch

On Your Own, Local Food Truck Options Available

Day 4

Start out early and We will then head to World Famous Kailua beach for a 3 mile walk, touching the rock wall is a must! We will then head on a moderate hike where we will climb to the Lanikai Pillboxes with breathtaking 360 degree views over the area of town called Lanikai.

Light lunch at the house.

During the afternoon, you will have an option to canoe out to Flat Island or the Mokolua Islands. There is a rental shop right next to the house.

Optional dinner at a famous restaurant (Buzz's) near our home. a great opportunity to try some
local fish.

Day 5

We are heading to the Northwest corner of the island today. A nice drive up to Kaena Point for a hike along the water to an albatross sanctuary (3 miles each way); we may even get to see monk seals. Lunch at a local restaurant (a favorite meeting spot for your guides) is on your own. On the return drive, we will stop by the famous swap meet for t-shirts and other Hawaiian memorabilia.

We will head back to Kailua in the late afternoon where you can opt to have a surfing lesson, you can paddle board or just relax on the beach.

Tonight you will have an option to experience a typical Luau, complete with local foods, entertainment and transportation.

Meals

Lunch

At a local restaurant at Kaena Point

Day 6

Today, we will drive around the windward side of the island via the Kalanianaole Highway. We will drive through Waimanalo,

Stop at the Halona Blow Hole and Makapu'u overlook with an optional hike on the Makapu'u Lighthouse Trail. Then off for a 3 ½ hour moderate hike up Kuliouou Ridge, get ready to feel like you are on top of the world, if it's clear at the top you will see from Kailua to Hawaii Kai to Honolulu. A Malasada, a Portuguese doughnut, is a must. After the hike we will stop at Leonard's Food
Truck in Hawaii Kai to sample these delicious treats.

We will then head to Waikiki for an afternoon to shop, enjoy the beach relax.

Dinner - enjoy one of the many restaurants or join us at our favorite, Dukes.

Meals

Lunch

Leonard's Food Truck

Dinner

Duke's (Local Restaurant)

Day 7

Early meet up to head to Manoa Falls in Honolulu for a hike to the fabulous waterfall, after, we will tour the famous Punahou School (where one of your guides graduated from).

Included lunch at Waioli Kitchen in Manoa followed by a personalized hula lesson from a local.

Our farewell dinner will follow that night…

Day 8

Departure Day – your guides will be ready to send you off saying Aloha and A Hui Hou (Farewell and Until Next Time)
Trip Leader: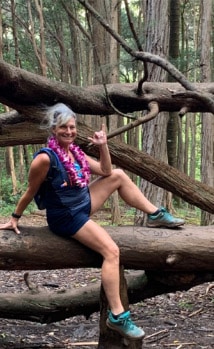 Jenn Passarelli
Jenn has led a pretty amazing life being the spouse of a military officer. Being stationed overseas several times enhanced her love of adventure. Traveling, hiking and cooking are some of her favorite past times. While recently stationed in Hawaii, she completed over 150 hikes. She has been to almost all of the 50 states and is hoping to get to all and to travel to every continent in the near future.
Please login to view contact information.

Complete this form to reserve your spot today!


What's Included:

7 night accommodations
All Breakfasts – continental style
Total lunches: 2
Total dinners: 3
Transportation as indicated above