Montana, USA
July 30, 2024 through August 3, 2024
Hike the Beartooth Mountains
Tucked into a valley between glaciers and plains, it won't take you long to fall in love with Red Lodge. Our charming mountain town has great restaurants, fun shops, and laid-back local watering holes. There are no stoplights in the county yet we are only one hour from the airport in Billings.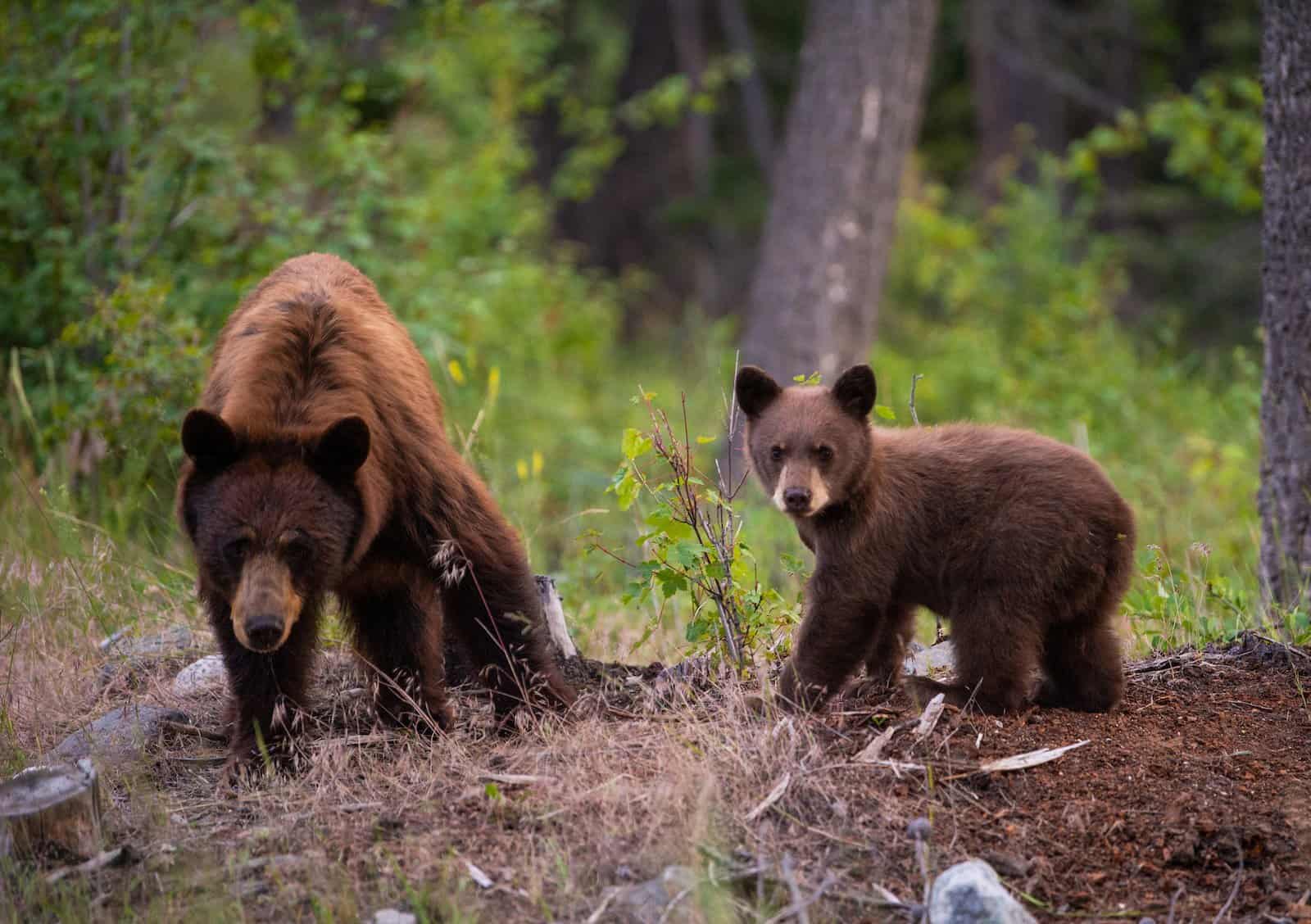 Red Lodge, Montana, and the Beartooth Mountains hold a special place in our hearts. The mountains are our playground and the small town of 2,300 residents is what we fondly term our "world headquarters."  We know there are more famous places in Montana, such as Glacier National Park, Big Sky, and portions of Yellowstone. And we love those too. But for a genuine, non-touristed, real Montana experience, you cannot beat Red Lodge and the Beartooths.
The breathtaking Beartooth Mountains are the highest mountain range in Montana. With numerous peaks above 12,000 feet, and offers an abundance of phenomenal hiking trails. Each day we head out on a different trail seeking out pristine alpine lakes, gorgeous plateaus, and stunning vistas. We'll also take you on a ride up the Beartooth Pass. This is considered one of the most beautiful scenic drives in the country.  The road zigzags up a series of switchbacks along the Montana-Wyoming border, topping out at almost 11,000 feet. You'll see a view of the "bear's tooth" for which the mountain range is named. Keep your eyes peeled for wildlife throughout the trip! You might spot marmots, moose, coyotes, big-horned sheep, mountain goats, Grizzly bears, and black bears.
Tucked into a valley between glaciers and plains, it won't take you long to fall in love with Red Lodge. Our charming mountain town has great restaurants, fun shops, and laid-back local watering holes. There are no stoplights in the entire county yet we are only one hour from the airport in Billings. The locals are incredibly friendly too – including our wonderful local guides!
Trip Highlights:
Explore charming Red Lodge, Montana, set in the stunning Beartooth Mountains
Hike a number of spectacular trails to beautiful alpine lakes, scenic plateaus, and breathtaking vistas
Look for local wildlife including mountain goats, moose, wild turkeys, eagles, marmots, coyotes, and bears
Relax after fulfilling days outside with yoga & a local wine tasting
Appreciate the challenge of venturing out with the support & encouragement of your guide and fellow travelers
Take time to let go and simply enjoy the adventure
Trip Itinerary
Day 1

Welcome to Red Lodge

We meet in Billings this morning, either at the airport or at our designated hotel, and shuttle directly to Red Lodge, about an hour away. Once we've arrived, we'll drop off our luggage at the hotel, discuss our plans for the week and the trails, and pack a trail lunch to take with us.  After a short shuttle to the trailhead, we'll begin our introductory hike, a gentle and gradual uphill along the beautiful rushing waters of the Lake Fork of Rock Creek, where we commonly see moose. Squeezed between Hellroaring and Silver Creek plateaus, the trail offers access to a lake-filled mountain valley, but since this is our first day of hiking, we will turn around at Broadwater Lake (actually just a widening of the river) after stopping at our favorite place on the trail - Snack Rock. We'll then return to our hotel to check in before departing for dinner at our friends' fun, casual tapas restaurant downtown.

Main Hiking Route: 7 miles - with up to 800 feet of elevation gain.

Location

Red Lodge, Montana

Meals

Dinner

Group dinner at local tapas restaurant

Day 2

Voyage to Mystic Lake

This morning we shuttle 90 minutes to our trailhead in the West Rosebud Valley. Although it is only a few miles as the crow flies, we have to drive around the mountain range along the sky-high ranch country of the Beartooth Front to get to one of the most stunning locations in the area: Mystic Lake, a large lake made even larger by a hydroelectric dam. Because most of the hike is in a protected wilderness area, the power company that controls the dam has had very little impact to the lake itself and it is a nice example of man's progress melding with nature. A steady climb of three miles along West Rosebud Creek and through Custer National Forest will take us past a plethora of huckleberry bushes, through rock fields and stands of Lodgepole Pines and Aspens, to the edge of the lake.  Before reaching the lakeshore, make sure to pause at the overlook to get a glimpse of Montana's uniquely shaped tallest mountain, Granite Peak. You can stop here to enjoy lunch, or continue another 2.7 miles around the lakeshore to Huckleberry Creek before turning around and heading back to the trailhead. We'll stop at Red Lodge Ales on our way home before cleaning up at the hotel for dinner in town at a local eatery.

Main Hiking Route: 6 miles round trip to the edge of the lake with 1,200 feet elevation gain (plus an opportunity for an easy extension around the lakeshore trail of almost 6 additional miles).

Location

Red Lodge, Montana

Meals

Dinner

dinner in town at a local eatery

Day 3

Hike to Glacier Lake

Today we take to the trail for one of our favorite hikes: Glacier Lake, a beautiful alpine lake that not only is the source of the beautiful Rock Creek, but also the source of Red Lodge's drinking water, judged by some as among the best in the country. The drive to the trailhead is bumpy (which keeps out many would-be hikers) and although the hike is only two miles each way, it has some steep sections. The reward is a stunning crystal clear lake surrounded by steep mountains.  We recommend having your lunch on the rocks along shore and then relaxing there for a good long while, but if you want more hiking you can take in a couple more nearby lakes (Little Glacier and Emerald) before descending to the trailhead and back to Red Lodge. We'll get back to town in the afternoon, and set you free to explore town on your own this evening.

Main Hiking Route: 4 miles with 1,022 feet of elevation gain (plus an opportunity for extending another two miles of nearly flat hiking).

Location

Red Lodge, Montana

Day 4

Beartooth Pass

Today is a big day!  We depart Red Lodge in the morning to drive up the famous Beartooth Pass, considered one of the most beautiful drives in the country. Up, up, up we go - to almost 11,000 feet - keeping our eyes open to try and spot the mountain goats that are commonly seen in this beautiful high-altitude tundra. We'll get out for pictures at the top of the pass before getting out to hike from Gardner Lake to Hauser Lake, the only point-to-point hike of the trip. After a short steep decline, the rest of the hike is relatively flat with beautiful scenic views in every direction. Tonight, we will have a special farewell dinner!

Main Hiking Route: 6 miles.

Location

Red Lodge, Montana

Day 5

Easy Hike along Silver Run trail

On our last morning together, we will have an easy hike at one of the town's most popular trails - Silver Run, which is used all year long as a hiking, snowshoeing and skiing trail. There are four interlocking loops with one side of the loop system that borders the West Fork of Rock Creek much of the way. Much of the trail is in the shade and it is common to see bear and moose here. You'll have time to shower before checking out of the hotel. We'll let you loose on Red Lodge one last time to have lunch on your own before shuttling everyone back to Billings, where you can catch your flight home or extend your stay.

Main Route: up to 5 miles.

Location

Red Lodge, Montana
Complete this form to reserve your spot today!


What's Included:

A local guides will accompany each trip, with a second guide added after reaching 7 participants.
Double occupancy lodging is included. If you are traveling solo, we will match you with another traveler of the same gender. However, you may pay a single supplement to have your own room.
All of your meals except for one dinner and one lunch are included. Gratuity for these meals is also included.
All your ground transportation is included once you meet your guides on the first day.
All group activities.
What's NOT Included:

NOT INCLUDED: Beverages, desserts, lunches, gratuities to your guides, personal expenses and travel to and from the destination.
FAQs

How do I get to Red Lodge?
Fly into Billings, Montana. We will meet you in the morning in Billings either at the airport or the Northern Hotel and head straight to Red Lodge about an hour away. On the last afternoon of the tour, we will drop you off at the Billings airport or at a downtown hotel if you are planning to extend your stay. Billings is about an hour drive from Red Lodge.
What is the weather like?
Red Lodge is located in the Beartooth Mountains so the weather can change very quickly.  You will want to bring layers, including waterproof layers, as temperatures can swing dramatically. High temperatures in July/August average mid 70's to mid 80's during the day with low temperatures averaging 40's at night.
Will the itinerary change?
While everything under "What is Included" will remain the same, the actual restaurants, hotels, and activities listed in our itineraries are subject to modifications. Changes that are out of our control are common – a restaurant closes or loses its awesome chef, a winery changes its visiting hours, a hotel gets remodeled, a road or trail undergoes construction. You are entrusting us to create an outstanding vacation for you and so it is possible we may take the liberty of making necessary changes (even at the last minute, during the guides' scout trip) to the itinerary that will improve your overall trip experience.