America
July 20, 2025 through July 23, 2025
Cowgirl Wagon Train and Horse Adventure
An incredible, once in a lifetime adventure from horseback riding to hiking, dutch oven cooking to campfire songs and stories. Join Women for Adventure as we sleep in teepees and venture into the past and relive the experiences of the American West through the Tetons.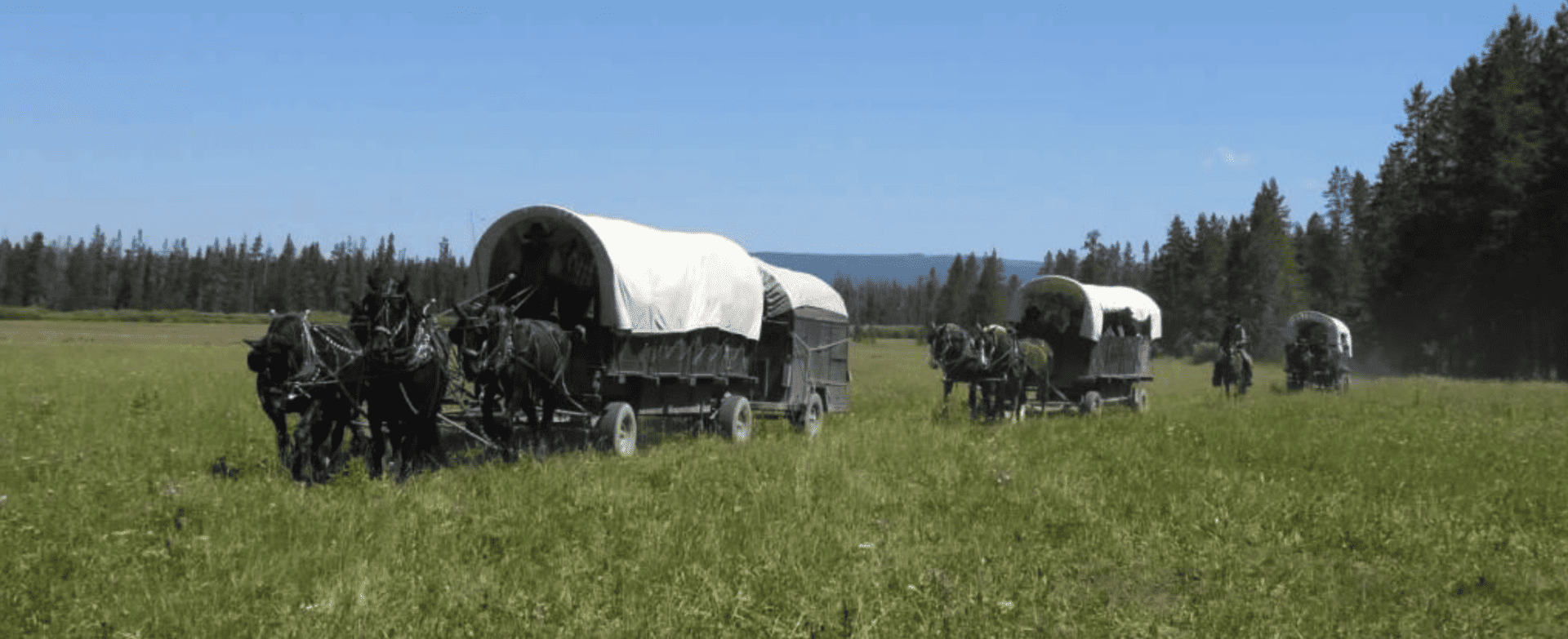 An exciting and unique outdoor experience, venture into the past and relive the experiences of the American West through this covered wagon train and horseback adventure.

Nestled between Yellowstone National Park and Grand Teton National Park in the Caribou-Targhee National Forest, the covered wagons provide for an incomparable trek full of majestic views. Gentle riding horses are available for those who would like to ride from camp to camp or trail ride further into the backcountry to visit waterfalls and viewing areas. Your wagon master and cowboy and cowgirl guides are all expert horsemen.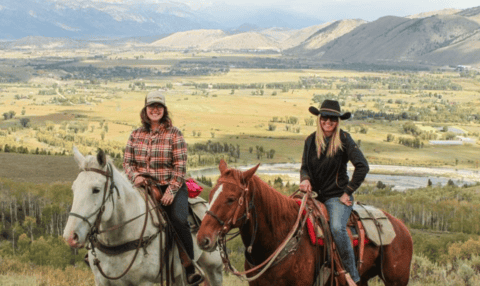 Your covered wagon is a modern version of the old Conestoga Wagons, equipped with rubber tires and padded seats for your comfort. Spend four days and three nights in new camps each day where moose, elk and deer are frequent visitors. Enjoy two peaceful evenings on the shorts of the high mountain lakes, home of the Loon and the Trumpeter Swan.
Once at camp each date, there is plenty of time to take nature hikes, swim, trail ride on horseback, learn to handle a rope, canoe, throw tomahawks and knives, explore the beautiful country or just relax. Evenings are spent singing with the cowboys around the campfire, listening to yarns about the Old West or enjoying the western views of the stars, and if you are lucky, the Northern Lights!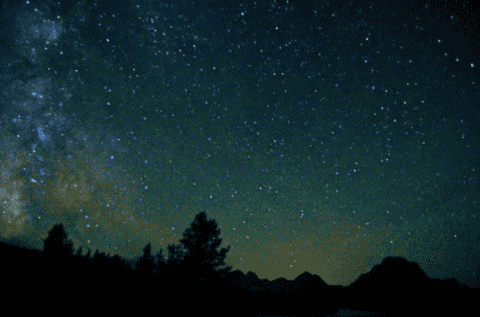 Enjoy a taste of the savory meals that are prepared in Dutch Ovens over an open fire. The Conestoga chuck wagon is always stocked and ready to roll. They aim to satisfy even the heartiest outdoor appetite. When you wake up in the morning, the smell of coffee and bacon sizzling is a great enticement to get up and start another remarkable day.
Complete this form to reserve your spot today!


What's Included:

Everything necessary for the trip is furnished except for your own personal clothing and items. Guests sleep in two-man tents or can enjoy sleeping outside under the stars. Warm sleeping bags with three-inch foam mattresses, sheet liners, pillows and pillowcases are provided for each person. In the event of rain, ponchos are provided; however, you may also bring your own if you desire.
Our accommodations in Jackson Hole with be at the 49er Inn and Suites, a perfect location to explore the town. The hotel includes an indoor swimming pool, fitness center, outdoor and indoor hot tubs, and extended continental breakfast.
Your Adventure Includes:
Two nights in Jackson Hole hotel – a Town Square Inn (49er Inn and Suites) with breakfast
Four day/three night unforgettable wagon train experience
Wondrous views of the Grand Tetons
Covered Wagon rides
Plenty of horseback riding, including side trail rides
Nature hikes in beautiful country near Yellowstone
Canoeing and swimming
Campfire entertainment
Delicious Dutch Oven food while on the trail
A digital detox experience
What's NOT Included:

Roundtrip airfare from your hometown to Jackson Hole, Wyoming
Airport transfers to and from your Jackson Hole hotel
Meals in Jackson Hole (breakfasts included)
Items of a personal nature
Terms & Disclaimers:

The trip is limited to 12 gals of all ages. Bring your daughter, mother, niece, sister, or friend. There are 40 maximum spaces on each wagon train, and we are holding this limited amount of space. Please note it will not be an all "girl" experience while on the wagon train trip.