Portugal
June 9, 2024 through June 16, 2024
An Unforgettable journey along the Camino Portuguese
Join WFA for an unforgettable adventure in Portugal! Stride the final 115 km (71 miles) of the stunning Portuguese Camino, from the charming Valença do Minho to the mighty River Miño. Stroll through vineyards, admire ancient ruins, and soak up the beauty of coastal estuaries.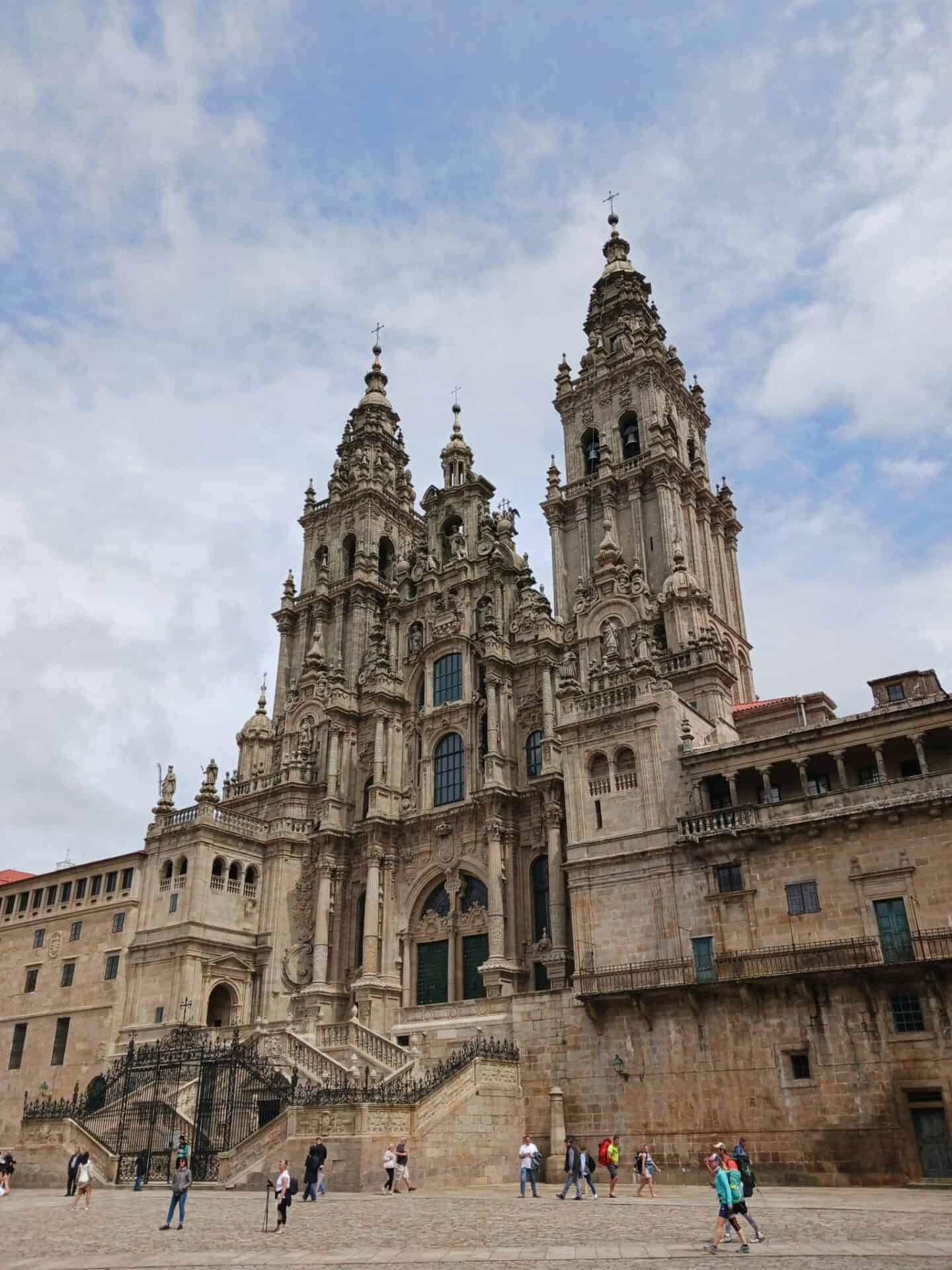 Kick off your journey along the Portuguese Camino from the charming town of Valença do Minho, hike across the monumental River Miño, and waltz your way from Portugal to Spain. You'll stride the legendary La Via Romana XIX, a grand old Roman route over 2000 years old, weaving through vineyards, kiwi groves, and woodland wonderlands. Feel the thrill of Roman bridge underfoot, spy the ruins of bygone eras, and spot historic trail markers, all while giving a cheery wave to the coastal estuaries of Rias Baixas. Wander through the story-rich towns of Tui, Pontevedra, and Caldas de Reis, and tip your hat to Padrón, the cradle of the Saint James legend. Ready to join us? Walk this way, chalk up those miles, earn your Compostela certificate, and feast on our van-load of healthy snacks. We've got your daily maps & history snippets covered! Adventure awaits!
Trip Itinerary
Day 1

Valença do Minho to Orbenlle

At 9AM, your Spanish Steps guide will meet you at Hotel NH Collection Vigo in the center of Vigo, a bustling port town in southern Galicia with its own airport. We suggest you spend the night in Vigo before the tour begins.

Once you become acquainted with your guide and your new pilgrim companions, we will head southwards to visit the 1st Century Celtic ruins at Santa Tecla, positioned high above the Atlantic Ocean and the estuary of the River Miño. From here, we drive south into Portugal where we will begin our pilgrimage walk along the beautiful green paths of the Camino.

Our first point of call is Valença, a walled town of Roman origins located on the left bank of the Miño River. From the Fortress we look down on the Tuí (or Valença depending on which side you are standing on) International Bridge which connects Portugal with Spain. Completed in 1878, under the direction of Gustave Eiffel, we can observe similarities in style to the Eiffel Tower in Paris. We will walk across this bridge, which also acts as the border between Portugal and Spain, in order to spend the night in the fascinating little town of Tuí. Positioned in an elevated spot close to the Rio Miño, it offers beautiful views of the luscious river valley and back across the border to Valença.

Simply wandering the cobblestone streets of the old city is worth its while, for it retains its historic atmosphere. It still has remains of the walled enclosures built for defense. Inside the city are historical sites of interest; most significantly is the 12th Century cathedral located in the heart of the medieval centre. It is a fantastic example of the wealth of Tuí at that time and of its architecture of Gothic and Romanesque style.

From the Cathedral in Tuí, the Camino meanders its way through the cobbled street to leave the old town behind. The route today has a great variety of scenery, natural woodland paths, and quiet country roads, passing by vines, both grape (for wine) and kiwi, indicative of the fertility of the Minho valley.

Part of our pathway today is a 1st Century Via Romana which crossed from Braga to Astorga via León. A pretty riverside trail leads us to Orbenlle and the end of our day. We shuttle to our hotel for the night. (12.5 kilometers - Dinner included)

Location

Orbenlle, Portugal

Day 2

O Porriño – Cesantes

We begin todays walk from the center of O Porriño (so as to avoid the dull industrial section). The town is famous for its pink granite and is also home to the stunning edifice of the Casa Consistorial, built in 1919 by the town's own architect, Antonio Palacios. He is famous for modernizing Madrid with his architectural gems. Leaving behind the bustle of the town, we begin a long climb through the little hamlet of Mos with its impressive Pazo de Marquesas and Church of Santa Eulalia del Monte. Onwards and upwards we go up to the Capilla de Santiaguiño de Antas on Monte Cornedo (232m). We are rewarded with sweeping views of the valley of Redondela as we descend through rambling vines and charming lanes to the town below. Redondela is best known for its 19th Century viaducts and the beautiful Iglesia de Santiago with its emblematic rose window and Santiago Matamoros statue. If it is open, it has a particularly special stamp. We'll continue onwards from Redondela, climbing up past beautiful gardens and vineyards to a little bar in Cesantes where we will end our day. Look out for extensive views to the Puente Rande over the Ria de Vigo.

Location

Cesantes, Portugal

Meals

Lunch

On Your Own, Snacks Provided

Day 3

Cesantes to Pontevedra

Onwards from Cesantes, we walk through a wonderful mix of coastal influence and ancient stone paths - Camino Reales - through the woodlands. We have two significant but beautiful climbs, before and after the small fishing town of Arcade, the 'oyster capital' of Galicia. The walk is delightfully varied and offers plenty of cafés and fountains during the morning. Vineyards play a significant part in our route for the first half of the day, and onwards through the next couple of days, as we are in the Rias Baixas wine producing area. The afternoon is mainly shady woodland, of eucalyptus, before the final approach to the wonderful, and compact, city of Pontevedra.
Pontevedra had its golden age during the 15th and 16th Centuries as a port and for sardine fishing. At this point it became the biggest town in Galicia and then later was named as the capital of the province. In 1951, the historic centre was declared a Historic Artistic Site. You will know you have arrived in the old city when your eyes cast upon the Shrine of the Virgen Peregrina, a stunning 18th Century 'shrine' dedicated to the city's patron saint. Don't miss the ruins of the Gothic Santo Domingo, now part of the Museum of Pontevedra, the Real Basilica Menor de Santa Maria la Major, with its stunning plasterwork, the Church and Convent of San Francisco, and the plethora of charming and lively plazas. Tonight, we sleep in Pontevedra, so we will walk directly to our hotel.

Location

Pontevedra, Portugal

Meals

Lunch

On Your Own, Snacks Provided

Day 4

Pontevedra to Caldas de Reis

Leaving the old town of Pontevedra, keep a look out for the excavations of the foundations of the original Roman bridge and a replica Milário (roman milestone), just before crossing the 12th Century O Burgo bridge. Today is a peaceful day of gentle and isolated countryside following the route of the railway line with minimal services. The forest paths, replete with eucalyptus and pine, are calming places to get into the zone of simply walking….nothing else. We pass by a notable number of cruceiros plus the 12th Century Santa Maria de Alba with its interesting statues and the small chapels of San Amaro and Santa Lucia.
After the village of San Amaro, there is an optional detour to Parque Natural de Ria Barosa to visit the waterfalls. This is particularly recommended if there have been heavy rains or if it is hot and sunny, as the viewing area offers shady picnic tables.
The end of the day brings you to Caldas de Reis, a town that is famed for its thermal waters. The Celts and Romans settled here for this reason and named it 'Aquis Celenis'. Caldas de Reis has long since been a draw for people to come and 'take the waters' and it has always been especially important as a resting place for pilgrims to take advantage of the healing waters. So, join in with the tradition and soak your feet in the lavadero filled with hot water & quench your thirst at the cold spring, just across the Roman Bridge. We spend the night in this pretty spa town and dinner is on your own to explore one of the local restaurants.

Location

Caldas de Reis, Portugal

Meals

Lunch

On Your Own, Snacks Provided

Day 5

Caldas de Reis to Padrón

A short and peaceful day of walking with a few hills and delightful forest tracks of eucalyptus and pine along with the ubiquitous gorse and broom. The climb to O Pino is through pretty villages with sweeping views of the surrounding countryside and hills. We only pass four churches before Padrón, the most beautiful of which is the complex of Santa Marina de Caracedo, set amongst the fields on the edge of the village of Campo.
Arriving into Padrón is an important stage in your Camino, not just as it is the last town before Santiago, but due to its long association with the legend of Santiago. More is always made of his death, but it was here that the Apostle Saint James first preached on the rocks above the town and a miracle occurred; he made a spring appear using his staff. Of course, it was also here that the boat was moored that carried Santiago's body from Palestine. The town takes its name from the 'Pedrón'; stone that the boat was reputed to have been tied to. The original stands beneath the high alter in the neo-classical Church of Santiago alongside the canal.
The town is dominated by the Convent and Fountain of Carmen, both imposing and beautiful. Behind them, and above on the hill, is the Chapel of Santiaguiño and the Santiaguiño do Monte, a shrine formed of the rocks where Santiago first preached. A narrow pathway of 126 steps takes you there…..take the time and make the effort to go to this special place. Padrón is also famous for its little green peppers which are fried whole in olive oil and are highly addictive! Eating them is a gamble though as one in every five or six has a spicy kick….
We will drive ahead to our beautiful rural retreat where we sleep two nights.

Meals

Lunch

On Your Own, Snacks Provided

Day 6

Padrón to Milladoiro

Today, we'll begin our day by climbing up to Santiaguiño do Monte in Padrón to claim our 'jubilee'. Upon return to Padrón, we take to the trail with a varied days walking of gentle terrain through the sleepy villages of Romeris, Rueiro, and Villar allowing our final, up-close glimpse into how the locals live and the simplicity of rural Galician life, before reaching the enormous Baroque sanctuary at A Escravitude. Here a climb begins through pine forest on alternating woodland tracks and country roads, with a short stretch of main road and more rolling hills as far as the beautiful village of Rua do Francos, nestled amongst enormous, ancient oak trees and home to one of the oldest wayside crosses in Galicia. More delightful oak, pine, and eucalyptus woodland routes await before we start our long climb to the modern suburb of Milladoiro, a satellite community of Santiago where we finish our day and shuttle back to our hotel for our penultimate night together.

Location

Milladoiro, Portugal

Meals

Lunch

On Your Own, Snacks Provided

Day 7

Milladoiro to Santiago de Compostela

We take to the Camino one last time today. Leaving behind the buildup of Milladoiro, we begin a gentle descent through a scattering of villages. Along the way we get a brief glimpse of our first views of Santiago de Compostela and its cathedral spires; our final destination. Eventually we arrive into 'civilization'; we begin ascending our final few kilometers of busy sidewalk before finally, the time comes for the entrance into the medieval heart of this famed city. Our Camino walking journey ends at the steps of the cathedral today. We will gather for a celebratory dinner together.

Location

Santiago de Compostela, Portugal

Meals

Lunch

On Your Own, Snacks Provided

Day 8

Tour Ends at Buen Camino

After a leisurely breakfast, a local tour guide and historian will show us the main sights on a two-hour guided walking tour of the city and the cathedral finishing in time to attend the Pilgrims Mass.

Location

Buen Camino, Portugal
Trip Leader: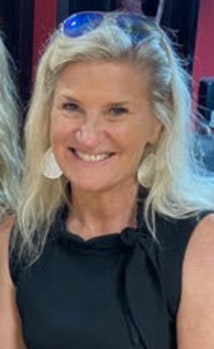 Michele Holbrook
Michele is celebrating 40 years in the travel industry. She started as a tour guide with Ambassadair Travel Club and has continued to work with group travel throughout her career. Michele grew up in Hawaii and spent time in Europe growing up. Since then she has worked on all sides of the travel industry.
Please login to view contact information.

Complete this form to reserve your spot today!


FAQs

How many miles do we hike per day?
On this trip, the mileage varies from day to day, but we average around 18-19 kilometers. Our shortest day is 12.5 kilometers (8 miles) and the longest 23 kilometers (14.5 miles). Most pilgrims walking the trail independently walk 15 miles or 25 kilometers a day carrying a heavy pack. We have the luxury of a fully supported van, which carries our baggage from hotel to hotel, and carries us the extra mile if one needs to jump in the van.
What kind of hotels do we use?
We use beautifully restored farmhouses known as Casa Rurales, and family run Pazos, Galician manor home and hotels. Most are located a little off route from the Portuguese Camino situated in small towns and villages, away from the large cities, so most day will involve a group transfer at the beginning and end of the day. We try to stay two nights in our hotels. All rooms have private bathrooms. The smaller inns have no phone or TV in the room.
Is there WIFI at our hotels?
Our hotels nearly always have free WIFI available although it is often just in the lobby/public areas. We generally stay at historical hotels, which often have thick walls, so WIFI rarely works in the rooms. Most bars and cafes enroute have free WIFI also.
How many meals are included?
All breakfasts and six dinners are included in the price of this tour. Our hotels will be happy to provide a vegetarian option should it be required. Lunches and one dinner are not included in the tour price, however, there are plenty of shops along the trail to purchase sandwich items and fruit, or plan to eat at one of the many cafes that cater to pilgrims. The van will be stocked with healthy snacks and water. We will do our best to accommodate any dietary requirements but please do let us know in advance.
How does one get to VIGO?
Vigo has its own airport (VGO) and there are multiple airlines that fly from Spain's major cities to Vigo direct. This is the easiest way to reach Vigo. Alternatively, there are several buses and trains departing from the center of Santiago de Compostela to Vigo. Both depart every 60 to 90 minutes and take between 90 minutes to 2 hours. By bus: www.monbus.es. By train: www.renfe.es. An airport bus leaves from outside Santiago airport every 30 minutes stopping at the bus station (estacion de autobuses) and the train station (estacion de tren).
Where should I stay in Vigo before the trip?
The meeting point is in the lobby of the Hotel NH Collection Vigo located in the center of the old-town: www.nh-hoteles.es/hotel/nh-palacio-de-vigo.
Alternately, Marriot Hotel on the port: www.marriott.com/hotels/travel/vgopa-ac-hotel-palacio-universal/.
OR, Hotel Puerta Gamboa a boutique hotel located near the main port and the meeting place of NH Palace de Vigo: www.hotelpuertagamboa.com.
OR, Hotel Compostela, a small hotel located near the NH Collection Vigo: www.hpcompostela.com.
What kind of equipment should I pack?
The hikes are not fancy. I will supply you with an equipment list of basic items to pack. You are limited to one bag weighing 30-lbs and a one-day pack to hold items such as your camera, rain gear and water bottle. Hiking/trail shoes or lightweight hiking boots will be your most important pieces of equipment. Please be sure they are well broken in and that you have proper socks before arriving in Spain. Some of our hotels have outdoor swimming pools (not always open) so bring a bathing suit if you would like to swim.
How do I access spending money/how much should I bring?
Most people travel with an ATM card. Money machines are everywhere in Spain but be sure you know your PIN number before departing the US. Do not bring traveler's checks (most banks will turn you away.) Most expenses are already built into the trip cost. Lunches will be a separate expense. The Menu del Dia or Menu del Peregrino is available at local cafes and will cost between 9-12 Euros. There are three course meals with wind and water included – a great value.
Should I leave a gratuity for our guides?
This is a very common question my clients ask–As a person working hard in the service industry to please the traveler, a gratuity is much appreciated by the staff members at the end of the tour. As a general guideline, people tip around 10 Euros per day, per guide. For trips where we have a bus driver, a gratuity of around 15 Euros per person at the end of the trip would be appreciated.
What is the average age of the group?
The average age of the hiker on a tour is 50 years old during the spring and fall months but younger during the summer months. Most trips are a mix of a 40/60 ratio of men to women. I have taken school groups where the age range is 13-20 years old. With an eager heart and a mind full of curiosities, a healthy person of any age is able to walk the Camino. Pilgrims of all ages are welcome of course!
What is the terrain like?
The trails are well marked with yellow arrows and the scallop shell tile. There are some long, slow climbs and descents through undulating countryside but not Himalayan or Rocky Mountain terrain. The paths are well worn and are not difficult. We walk along a lot of secondary farm road, paths through vineyards, beech and chestnut forests and old country roads.
Is there a single supplement?
Some people would like to be matched with a roommate. I can't guarantee a match but will try to place you with someone if there are any requests. The price of the single supplement is 500 EUROS per person for this eight-day trip.
Terms & Disclaimers:

* This itinerary may change slightly due to accommodation availability, rain, festivals, and spontaneous side trips.
** You will see the number of kilometers and elevation mentioned with the daily description. We are flexible in the amount you personally walk. We have the van to assist in whatever amount you would like to walk on this pilgrimage.
*** This is not an endurance race, nor a competition. Please be respectful of all the different paces and walks of life that come together on this group trip.
**** There may be several occasions where we sleep for two nights in one hotel or B&B due to lack of accommodations where we end our daily stage of the walk. Most people find this to be an advantage as you can unpack or take a rest day if you chose not to walk one day.