Spain
May 4, 2024 through May 11, 2024
8-day Hike of the Camino de Santiago
Hike the last 70 miles out of the 500 of the Camino de Santiago at a leisurely pace and enjoy relaxing at well-chosen rural hotels. Hiking this portion of the trail will allow you to receive the Compostela – the official certificate of completion for this epic journey.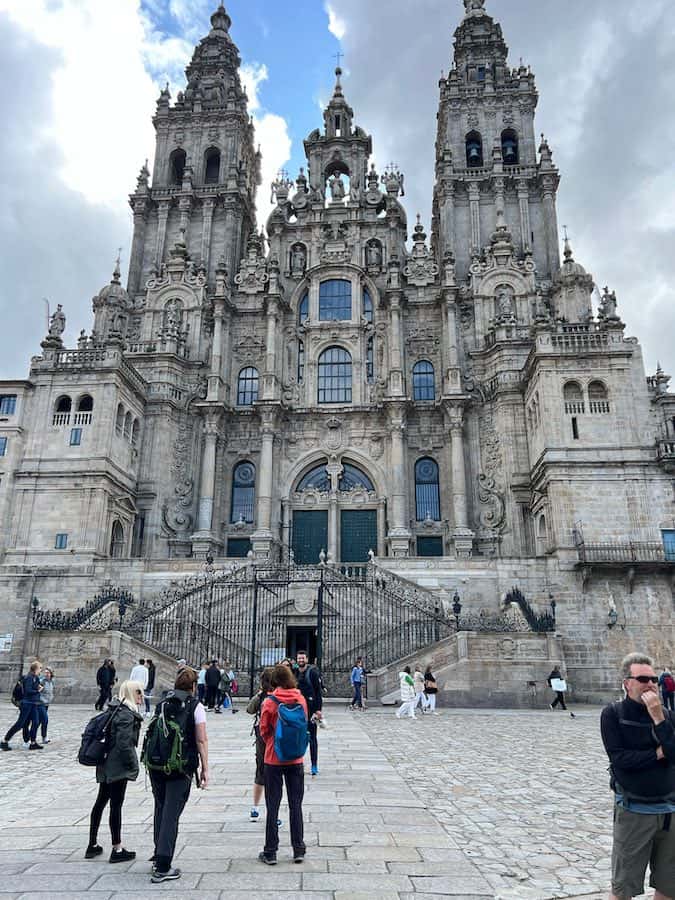 We are excited to offer the 'SNAIL TRAIL CAMINO', a chance for you to walk the Camino de Santiago at a more leisurely pace and enjoy relaxing at our well-chosen rural hotels, without any pressure of time. Our guide has been on the Camino since 1994 and we have been listening to you. Customer feedback tells us that, for some, 25 kilometers per day is simply too much walking, so we have designed this trip to be 8 days, meaning our daily distances are shorter so you can enjoy each moment. We hope you can join us as we follow the pilgrimage path to Santiago de Compostela.
This popular section of the Camino de Santiago takes us along the most beautiful footpaths of green Galicia, exploring farming villages where time has stood still. Walking the final 108-kilometers (67 miles) of the Camino de Santiago will allow you to receive the Compostela – the official certificate of completion for this epic journey. Full van support with healthy snacks will be provided by your guide. Daily maps and historical information will be given out every day.
Trip Itinerary
Day 1

Sarria/Barbadelo - Portomarin

At 10:00AM, your guide will meet you at the bus station in Lugo, a fascinating Galician city east of Santiago de Compostela. We suggest you spend the night in Lugo before the tour begins. Lugo, a wonderfully restored walled city, was built by the Romans in the 3rd century and is protected by UNESCO as a World Heritage Site. A wander around the narrow streets within the enclosed walls will take you right back to the middle-ages.

Once you become acquainted with your guide and your new pilgrim companions, there will be a 40-minute drive south arriving close to the town of Sarria where you begin your pilgrimage walk along the beautiful green paths of the Camino. This final 110-kilometers is the most popular section of the 800-kilometer trail. One of the great joys of walking the Camino will not only be the stunning landscapes you take in, but also the variety of people you meet. Join pilgrims from all over the world and all walks of life.

Hike Length: 18 kilometers

Where should I stay in Lugo before the trip?

We recommend the Hotel Mendez Nunez: www.hotelmendeznunez.com. Alternately, Hotel Ciudad de Lugo: www.ciudaddelugo.com.

Day 2

Portomarin - Airexe

Starting from Portomarin, we climb up through woodland and then over our high point for the day, the Sierra Ligonde, on quiet country roads. Views abound in every direction, far reaching hill and mountain-scapes in every shade of green imaginable. The villages we pass through have long standing associations with the Camino and ancient pilgrim's hospices are now just whispers of the past. A final climb brings us to the small village of Airexe where we end our day of walking. From here, we will have a group shuttle to our hotel.

Hike Length: 17 kilometers

Day 3

Airexe - O Coto

Today we pass though the town of Palas de Rei, Palace of the King named after an 8th century Visigoth king who once ruled the lands. From here the route becomes more undulating as we meander through the village of San Xulian, a classic Camino village with its 12th Century church, and walk through forested trails over two river valleys. We drive, once more, to our hotel for dinner and a good night's rest.

Hike Length: 16 kilometers

Day 4

O Coto – Arzua

After breakfast, we begin our day by walking through the Leboreiro, a quintessential Camino village, then the medieval village of Furelos, both of which have fine medieval bridges. The next stop is the town of Melide. You will want to stop here in the famous Pulperia to sample one of Galicia's specialties—Pulpo Gallego- steamed octopus prepared by the locals and enjoyed by pilgrims! After lunch, ascend and descend through small villages and woodland paths to end our walk at Castañeda, the village where the limestone carried from Triacastela was fired in the kilns before being taken to Santiago to build the cathedral. We continue along the Camino to Arzua, a town famous for its creamy cheese. Dinner tonight is on your own to explore one of the local restaurants.

Hike Length: 17 kilometers

Day 5

Arzua to Alto de Santa Irene

Onwards, our walk is dotted with small hamlets hidden within tall eucalyptus forests and behind moss covered stone walls. Villages name Rua, Calzada, and Calle all refer to the word 'road', recognizing that this pilgrimage trail has been leading pilgrims to Santiago de Compostela for centuries.

Our day ends at the village of Alto de Santa Irene, from where we will travel to our hotel.

Hike Length: 19 kilometers

Location

Alto de Santa Irene

Day 6

Alto de Santa Irene - Lavacolla

Today, we continue westwards on the Camino, descending from Alto de Santa Irene, through serene stands of eucalyptus trees and the small villages of Rua and Amenal before embarking on one of our final climbs of the route. At the top, we walk around the airport to arrive in Lavacolla, a place where pilgrims, in days gone by, would wash themselves in the shallow stream before entering Santiago. Here, we shuttle to our hotel, a family run Pazo (palace) for our penultimate evening together.

Hike Length: 17 kilometers

Day 7

Lavacolla - Santiago de Compostela

Today, we take to the trail one last time. We climb from Lavacolla to the famed Monte del Gozo, Mount Joy, where, if we are lucky, we catch our first glimpse of the towers of the cathedral of Santiago. Tradition claims that if you were the first one in your group to sight the church towers, you could officially change your name to King (Rey, Leroy, Le Roi). Our Camino walking journey ends at the steps of the cathedral today. We will gather for a celebratory dinner together.

Hike Length: 11 kilometers

Location

Santiago de Compostela

Day 8

Tour End – Buen Camino

After a leisurely breakfast and before saying good-bye, a local tour guide and historian will show us the main sights on a two-hour guided walking tour of the city and the cathedral.
Trip Leader: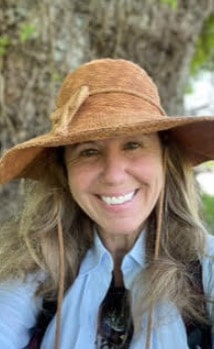 Kelly McKinney
Kelly is passionate about seeking health and happiness. She is currently located In Indianapolis but her heart is in the American southwest. Her love of all things outdoors began in the early 90s with a dream job at the Grand Canyon National Park. There she guided hikes into the Canyon and geology and natural history walks along the rim. She also spent several years at a commercial outfitter managing their whitewater rafting programs through the Grand Canyon and on the San Juan River in southeastern Utah. In addition to hiking and backpacking, she enjoys scuba diving, traveling, yoga and spending time with her two children. She is a family NP and is currently working as an internal medicine hospitalist in behavioral health.
Please login to view contact information.

Complete this form to reserve your spot today!


What's Included:

All hotels, breakfasts, 6 dinners, with wine, van support w/ healthy snacks are included in the tour price.
FAQs

How many miles do we hike per day?
We average between 7-10 miles per day or 15-20 kilometers. Most pilgrims walking the trail independently walk 15 miles or 25 kilometers a day carrying a heavy pack. We have the luxury of a fully supported van, which carries our baggage from hotel to hotel, and carries us the extra mile if anyone needs to jump in the van.
What kind of hotels do we use?
We use beautifully restored farmhouses known as Casa Rurales, and family run Pazos, Galician manor home and hotels. Most are located a little off route from the Camino de Santiago, situated in small towns and villages, away from the large cities, so most day will involve a group transfer at the beginning and end of the day. We try to stay two nights in our hotels. All rooms have private bathrooms. The smaller inns have no phone or TV in the room.
Is there WIFI at our hotels?
Our hotels nearly always have free WIFI available although it is often just in the lobby/public areas. We generally stay at historical hotels, which often have thick walls, so WIFI rarely works in the rooms. Most bars and cafes enroute have free WIFI also.
How many meals are included?
All breakfasts and six dinners are included in the price of this tour. Our hotels will be happy to provide a vegetarian option should it be required. Lunches are not included in the tour price, however, there are plenty of shops along the trail to purchase sandwich items and fruit, or plan to eat at one of the many cafes that cater to pilgrims. The van will be stocked with healthy snacks and water. We will do our best to accommodate any dietary requirements but please do let us know in advance.
How does one get to LUGO?
Fly from Madrid to Santiago de Compostela and then:
Take the bus or cab from the airport to Lugo: www.monbus.es.
Take the train from Madrid: www.renfe.es.
Take the bus from Madrid: www.alsa.es.
Where should I stay in Lugo before the trip?
We recommend the Hotel Mendez Nunez: www.hotelmendeznunez.com.
Alternately, Hotel Ciudad de Lugo: www.ciudaddelugo.com.
What kind of equipment should I pack?
The hikes are not fancy. I will supply you with an equipment list of basic items to pack. You are limited to one bag weighing 30-lbs and a one-day pack to hold items such as your camera, rain gear and water bottle. Hiking/trail shoes or lightweight hiking boots will be your most important pieces of equipment. Please be sure they are well broken in and that you have proper socks before arriving in Spain. Some of our hotels have outdoor swimming pools (not always open) so bring a bathing suit if you would like to swim.
How do I access spending money/how much should I bring?
Most people travel with an ATM card. Money machines are everywhere in Spain but be sure you know your PIN number before departing the US. Do not bring traveler's checks (most banks will turn you away.) Most expenses are already built into trips. Lunches will be a separate expense. The Menu del Dia or Menu del Peregrino is available at local cafes and will cost between 9-12 Euros. There are three course meals with wind and water included – a great value.
Should I leave a gratuity for our guides?
This is a very common question my clients ask–As a person working hard in the service industry to please the traveler, a gratuity is much appreciated by the staff members at the end of the tour. As a general guideline, people tip around 10 Euros per day, per guide. For trips where we have a bus driver, a gratuity of around 15 Euros per person at the end of the trip would be appreciated.
What is the average age of the group?
The average age of the hiker on a Camino tour is 50 years old during the spring and fall months but younger during the summer months. Most trips are a mix of a 40/60 ratio of men to women. I have taken school groups where the age range is 13-20 years old. With an eager heart and a mind full of curiosities, a healthy person of any age is able to walk the Camino. Pilgrims of all ages are welcome of course!
What is the terrain like?
The trails are well marked with yellow arrows and the scallop shell tile. There are some long, slow climbs through farming ares but not Himalayan or Rocky Mountain terrain. The paths are well worn and are not difficult. We walk along a lot of secondary farm road, paths through vineyards, beech and chestnut forests and old country roads.
Is there a single supplement?
Some people would like to be matched with a roommate. I can't guarantee a match but will try to place you with someone if there are any requests. The price of the single supplement is 500 EUROS per person for this eight-day trip.
Terms & Disclaimers:

* This itinerary may change slightly due to accommodation availability, rain, festivals, and spontaneous side trips.
** This is not an endurance race, nor a competition. Please be respectful of all the different paces and walks of life that come together on this group trip.
**** There may be several occasions where we sleep for two nights in one hotel or B&B due to lack of accommodations where we end our daily stage of the walk. Most people find this to be an advantage as you can unpack or take a rest day if you chose not to walk one day.